Waypoint Financial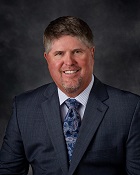 Jeff Cornelius
Jeff Cornelius is an independent financial advisor who takes pride in serving his community by creating an exceptional client experience. He understands that trust is earned, not bought, providing his client community with differentiated availability and personalized care. With a firm belief in a passive, academic investment philosophy, Jeff focuses on clients' unique circumstances and keeps their interests in mind.
We don't just serve the community; we're a part of it.
Professional Services
Individual Equities
Variable Life
Variable Annuities
Small Business Retirement And Benefit Plans
Life Insurance
Investment Advisory Services *
Retirement Planning Services
Financial Planning *
Estate Planning
401(K) Accounts
LPL Financial and its representatives do not offer tax or estate planning advice, these services are offered in conjunction with qualified professionals.
* These services offered through LPL Financial